2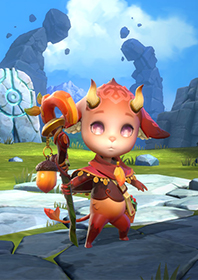 Rarity :

Normal

Role :

Support

Element :

Fire

Mana Cost :

2
Breeze
Attacks the forefront enemy to inflict damage and grants Mana Cost DOWN I on the ally with the highest Mana cost among the cards in your hand.
Basic Stats

Skill Stones

Damage
Increases the damage of Breeze by 20%.

Beneficial Effect
Increases the Mana Cost DOWN duration of Breeze by 3 sec.

Little Hummingbird
[Passive] Recovers HP of 2 allies with the worst HP condition whenever the card gets in your hands. The cooldown time exists.
There is no item yet... Be the first to add and help the community!
Comps with Racuni in Lost Centuria