Chapter 11 - 3 Stars

This deck of Lost Centuria has been created by RBX Games on 06/11/2021.
Deck details and tips
1. Ramagos

2. Sieq

3. Racuni

4. Chloe

5. Kahli

6. Khmun

7. Soha

8. Jeanne
General Info
Succeed at Chapter 11 with 3 Stars with this F2P friendly comp and check out the video for more details! https://www.youtube.com/watch?v=OOQUAtf_Scw
Roles
x 2 in Attack

x 0 in Defense

x 2 in HP

x 4 in Support
Average mana cost: 3.5

You're full of ideas and want to craft your perfect team?
Ragdoll

4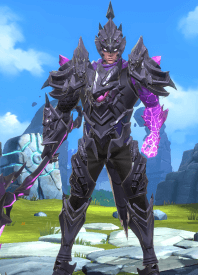 Dragon's Fury
Attacks the last enemy who used a skill, and grants Dragon's Gaze. When the Dragon's Gaze target uses a skill, the target inflicts damage to the line that the target is in.
Recommended Skill Stone

Damage
Increases the damage of Dragon's Fury by 15%.
Recommended Runes

Rune Set to use:
Defense

Prioritized Sub-stats: