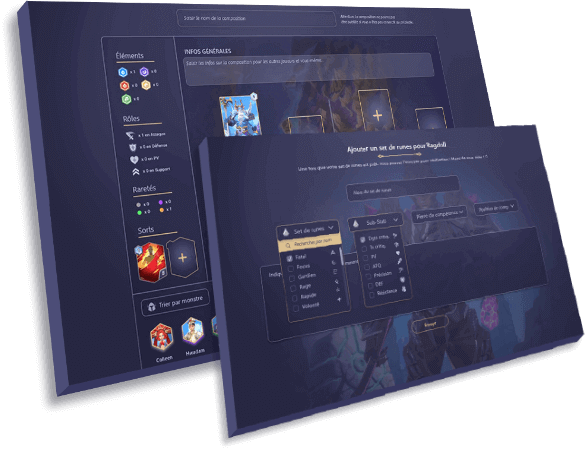 A collaborative creation
You will find here the compositions and rune sets created by other members of the community thanks to our specialized tools.
Designed especially for your Summoners War: Lost Centuria monsters, the other players' comps and rune sets will allow you to acquire expertise quickly by putting new ideas in practice.
Create your own comps and rune sets and share them!
In depth guides
All Summoners War: Lost Centuria monsters are included in our database with their basic stats, skill stones and all other essential info.
But there's more! On each monster's page, you can also find rune sets and compositions created by the community.
Our partner website JeuMobi also offers tips and guides on game mecanics as well as overall PvP strategies in SWLC.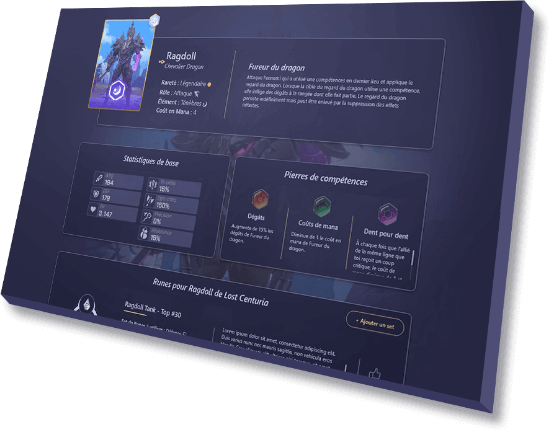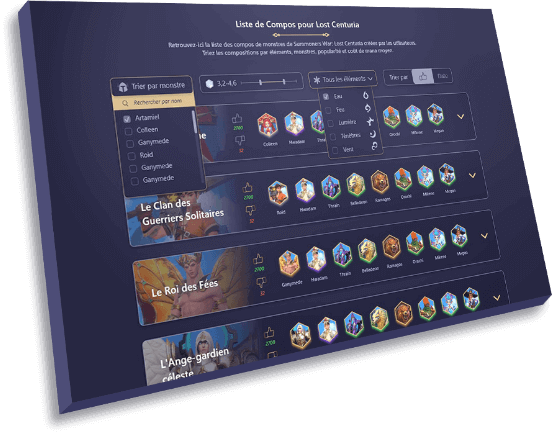 Many precise and efficient filters
Do not waste your time browsing the internet for ages or opening fifty different web pages simply because you can't find the right comp or the right rune set.
Instead, use our filters to sort content by monster, element, role, rarity, mana cost or even publishing date to quickly find the content that you need on the last up-to-date patch.
More soon...
Thank you for you support and, if you are waiting for new features, you won't be disappointed.
Several features will soon be available on SWLC.gg:
Monster Tierlists,
Possibility to save your monsters
on your profile.
To not miss out on those and much more as well support us, register now for free!