4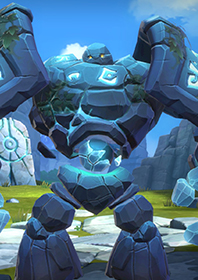 Rarity :

Rare

Role :

Defense

Element :

Water

Mana Cost :

4
Ice Shield
Attacks the frontline enemies to Freeze them. Grants Immunity and DEF UP II on yourself.
Basic Stats

Skill Stones

Beneficial Effect
Increases the Immunity and DEF UP duration of Ice Shield by 3 sec.

Beneficial Effect
Increases Defense by 15%.

Ancient Gatekeeper
[Passive] Kuhn is guaranteed to be included in your hands at the start of the battle. Decreases the incoming damage by if your HP is at or below.
There is no item yet... Be the first to add and help the community!
Comps with Kuhn in Lost Centuria