4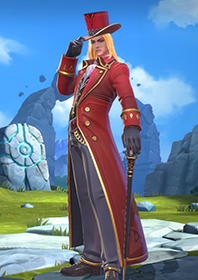 Rarity :

Hero

Role :

Attack

Element :

Fire

Mana Cost :

4
Surprise Visit
Attacks the enemy with the highest Attack Power and Stuns the target.
Basic Stats

Skill Stones

Damage
Increases the damage of Surprise Visit by 15%.

Mana Cost
Decreases the Mana cost of Surprise Visit by 1.
Initial P
A Surprise Visit leaves a P Sign on the target. The target with the P sign will become the target of all single-target attack skills.
There is no item yet... Be the first to add and help the community!