2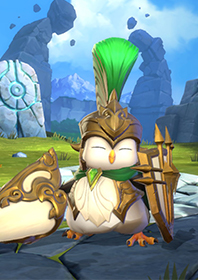 Rarity :

Rare

Role :

HP

Element :

Wind

Mana Cost :

2
Duty Change
Removes inability effects granted on the forefront ally, grants DEF UP II on the ally and yourself, and changes the position with the ally.
Basic Stats

Skill Stones

Beneficial Effect
Increases the DEF UP grade of Duty Change by 1.

Wings of Regeneration
Increases the Mana cost of Duty Change by 1 but grants Continuous Recovery on both you and the ally who switched position with.

Beneficial Effect
Brings the card of the target who switched position with in your hand when using Duty Change.
There is no item yet... Be the first to add and help the community!