RamaGOAT

This deck of Lost Centuria has been created by Bodge on 06/07/2021.
Deck details and tips
1. Woosa

2. Shannon

3. Copper

4. Ramagos

5. Prilea

6. Jeanne

7. Lapis

8. Mav
General Info
Comp that is kind of nice to play and differs from the usual Lushen or DOT teams
Roles
x 2 in Attack

x 1 in Defense

x 4 in HP

x 1 in Support
Average mana cost: 3.375

You're full of ideas and want to craft your perfect team?
Ragdoll

4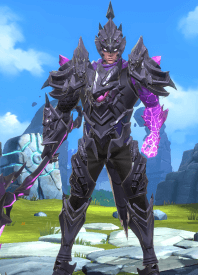 Dragon's Fury
Attacks the last enemy who used a skill, and grants Dragon's Gaze. When the Dragon's Gaze target uses a skill, the target inflicts damage to the line that the target is in.
Recommended Skill Stone

Damage
Increases the damage of Dragon's Fury by 15%.
Recommended Runes

Rune Set to use:
Defense

Prioritized Sub-stats: