3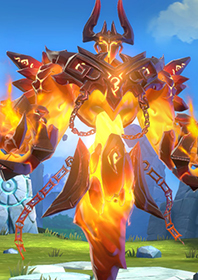 Rarity :

Rare

Role :

Attack

Element :

Fire

Mana Cost :

3
Hellfire
Attacks the forefront enemy with powerful fire to Stun the target.
Basic Stats

Skill Stones

Harmful effect
Increases the stun duration of Hellfire by 2 sec.

Damage
Increases the damage of Hellfire by 20%.

Ignite
[Passive] Inflicts Continuous Damage on the basic attack target. The cooldown time exists.
There is no item yet... Be the first to add and help the community!