4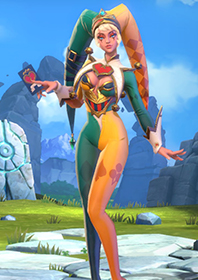 Rarity :

Hero

Role :

Attack

Element :

Wind

Mana Cost :

4
Spinning Slash
Attacks the forefront enemy 5 times, with each attack having a fixed chance to grant DEF DOWN I.
Basic Stats

Skill Stones

Harmful effect
Increases the DEF DOWN chance of Spinning Slash by 30%.

Damage
Increases the damage of Spinning Slash by 20%.

Road Show
[Passive] Receives the card again with 1 Mana cost reduced with a 40% chance when using Spinning Slash.
There is no item yet... Be the first to add and help the community!
Comps with Sophia in Lost Centuria