3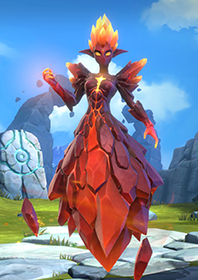 Rarity :

Rare

Role :

Attack

Element :

Fire

Mana Cost :

3
Burning Spiral
Attacks the forefront enemy to inflict powerful damage that ignores Defense and grants Unrecoverable.
Basic Stats

Skill Stones

Harmful Effect
Increases the Unrecoverable duration of Burning Spiral by 6 sec.

Damage
Increases the damage of Burning spiral by 20%.

Amplification
Grants CRIT Rate UP II on all allies if Burning Spiral lands as a Critical Hit.
There is no item yet... Be the first to add and help the community!