Dtoks's Profile

Find here all of the Summoners War: Lost Centuria monster comps and rune sets published by Dtoks. Go ahead and steal their ideas!

NoOneExit
Rune Sets published by Dtoks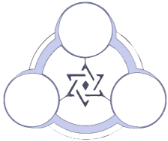 Lava spike
Rune Set to use :

Blade

Prioritized Sub-stats :

Skill Stones :

Amplification

Position in comp :

7
For monster Kahli on the 06/07/2021
This set's goal is to empower Kahli with the highest crit rate possible to activate her passive skill (purple gem) in order to OS a target and bring a crit rate buff to the entire team (Lushen, Lapis, Prilea, Tesarion or any other AOE DPS would benefit from it greatly).