4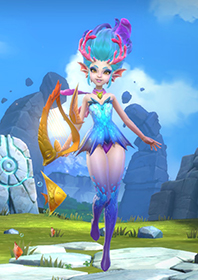 Rarity :

Rare

Role :

Support

Element :

Water

Mana Cost :

4
Melody of Life
Evenly matches the percentage of the HP of all allies and removes harmful effects.
Basic Stats

Skill Stones

Beneficial Effect
Increases Mikene's HP by 15%.
Beneficial Effect
Grants Immunity on all allies additionally when using Melody of Life.
Cradle of Water
Recovers the HP of the allies when Melody of Life removes harmful effects. The recovery amount increases according to the no. of harmful effects removed.
There is no item yet... Be the first to add and help the community!