4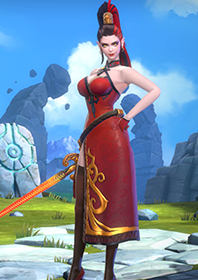 Rarity :

Hero

Role :

Attack

Element :

Fire

Mana Cost :

4
Burning Whip
Attacks the enemy with the lowest HP to inflict damage. Burns the opponent Summoner's Mana by 2 if the enemy gets defeated from this skill.
Basic Stats

Skill Stones

Harmful Effect
Additionally burn the opponent Summoner's Mana by 1 if you defeat an enemy with Burning Whip.

Mana Cost
Decreases the Mana Cost of Burning Whip by 1.

Hellfire Whip
[Passive] Increases the no. of attacks by 2 with a chance when using Burning Whip.
There is no item yet... Be the first to add and help the community!