3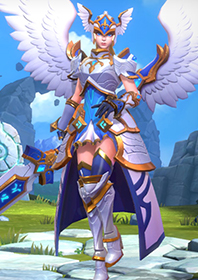 Rarity :

Legend

Role :

Defense

Element :

Water

Mana Cost :

3
Ragnarok
Inflicts damage on all enemies and allies and grants CRIT Rate UP II. The damage increases according to Camille's MAX HP. [Passive Skill] First Aid: When the allies in Camille's line get attacked with a Critical Hit, the damage is reduced by 20% and the HP is recovered by 10%.
Basic Stats

Skill Stones

Beneficial Effect
Increases Camille's HP by 15%.

Beneficial Effect
Increases the CRIT Rate UP duration by 3 sec when using Ragnarok.

Seal of Contract
[Passive] Grants Mana Cost DOWN I on all allies whenever an ally gets defeated.
There is no item yet... Be the first to add and help the community!